Designer Embroidered Top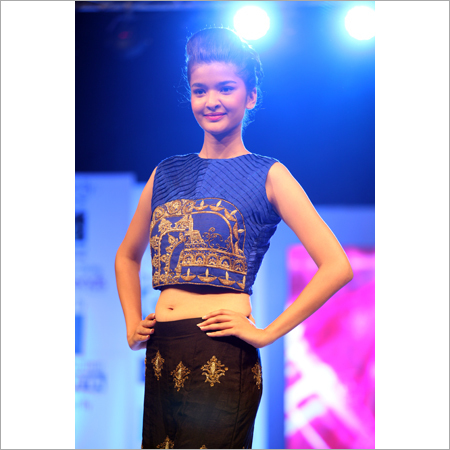 Designer Embroidered Top
Product Description
Designer Embroidered Top
by Weaverants Label is just right for todays fashion-forward women. It is simple, elegant and well-designed that suits all you contemporary fashion needs. With this voguish top you can create unique fashion and combination for any occasion. Also, there is a chic detailing and thorough work for unique demands of the market. The Embroidered Top is a perfect combination of fine fabric, embellishment detail and relaxed fit. Further, it is offered at an amazing cost that fits your budget. Quality, creativity and innovative designs are some key concepts of this collection.
Inspired by Indian traditional beauty, the artwork of
Designer Embroidered Top
is elegant. It incorporates designs of celebrity looks, modish catwalk trends and street style. Designed for ease and modesty, it is suited for parties, wedding ceremony and casual brunch etc. Its collection is noted for vibrant design, unique pattern and eye-catching effect. Also, it is easily available and specially designed for exceptional demands of the fashion market.
Key Traits
:
Perfect for day-to-night style
Short and chic, with a spark hint
Fine fabrics and embroidered
Best fit and easy-to-wear
Great for styling and moden looks
Designed for elegance and uniqueness