Exclusive Designer Saree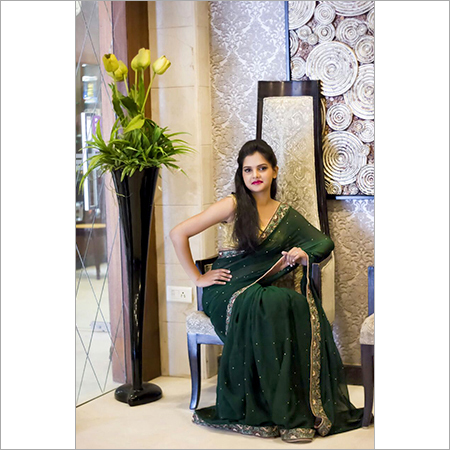 Exclusive Designer Saree
Product Description
Most Indian women incline toward wearing sarees with regards to formal events, for example, going to weddings, commemorations and other social events. The 6 yards of drapery can be wrapped in various ways, each being a wonder in its own. Sarees are generally created from fabrics, for example, cotton, georgette, brocade and silk. The fabrics are then colored into different shades and after that printed or weaved over to make them into the 5.5m of effortlessness and class that we call sarees. These days, georgette sarees and brocade sarees are being weaved utilizing fix and applique procedures and stones, sequins, mirror work, buta and zari are utilized much as a part of improving them. Not only the fabric, it is likewise the example and outline of the saree that separates it. You can look over an unlimited gathering of alluring examples that will blow some people's minds wherever you go. You can select splendid Exclusive Designer Sarees in alluring coloring mixes, including printed, weaved and other sarees. At that point you can examine the scope of exquisite Banarasi Sarees and patola sarees, famous for their unpredictable woven examples and gold zari fringes.
Features:

These designer sarees have ultra-smooth texture and easy to handle.
These are light weight and comfortable to wear.
These sarees are easy to wash and available in various designs.
These sarees go with almost all conceivable events such as evening parties, ceremonies etc.
These are available in the most competitive pricing.