Fashion Designer Sarees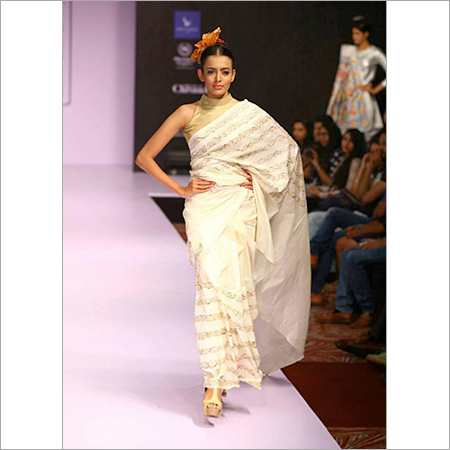 Fashion Designer Sarees
Product Description
Our Fashion Designer Sarees are a nice surprise for the individuals who can perceive the true nature of Indian traditional clothes. The look of the coloring turquoise and cocoa is certainly exceptionally novel and to compliment the outline is the ravishing flower plan. Adoration the non-abrasiveness of silk material that will without a doubt give most extreme solace feel. Heads will turn your direction once you exit wearing this saree.
Look tasteful and wearing so as to enchant this magnificent collection that conveys most engaging chiffon fabric with basic yet exquisite plain example on appealing dark base. The clothing guarantees to give spotting and rich getup as sought. This drape is to take the perspectives like never before.A stylish saree like this can take you puts! This comfortable net saree has an engaging resham weaving conflict with a light cocoa foundation. Its unpredictably outlined rich weaved work offers approach to make fascinating impact. Differentiation hued touch enhances your tastefulness as its best to draw the eyeballs of people.
Features:

Exclusive pattern scattered with unique designs.
The saree reflects the beauty with grace, an expression of good taste and unique style.
The saree is well suited for most of the body shapes and sizes.
It is available in market competitive rates.