Hand Painted Metal Vase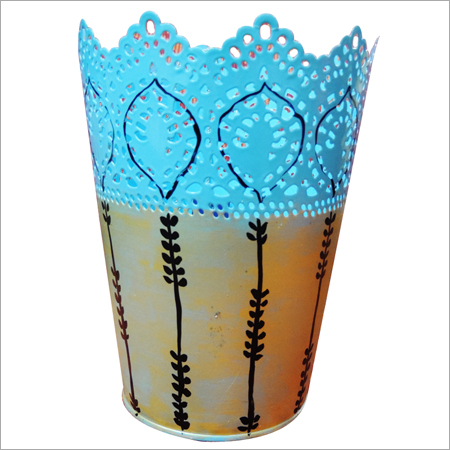 Hand Painted Metal Vase
Product Description
This stunning
Hand Painted Metal Vase
has a variety of uses for home and office. It is decorative, durable and unique in style. This item is great for decorative purposes and its beauty & elegance make it great as a gift point. The vivid and colorful vase holds a wide range of things that enhance the charm of your interior. Thoroughly hand-painted, the Metal Vase shows excellent details and workmanship. It is made of quality metal, paint and other materials that create a perfect decor item.
Made by skilled artisans in India, our
Hand Painted Metal Vase
is a right blend of art, craft and details. Paintings on this item is hand finished with quality paints and the metal used is rust-free. It uniquely exhibits the Indian artwork done by traditional artisans. Their skill and knowledge create unparalleled themes with color, pattern and design. The vase can be placed on tabletop, shelf and other areas. Affordability and good availability are also the key aspects at Weaverants Label.
Key Features
:
Decorated, handcrafted and artistic
Unique shape and patterns
Vintage theme on metal
Traditional art & craft work
Long-lasting and easy to clean
Right combination of colors, materials & skill