Handicraft Bottle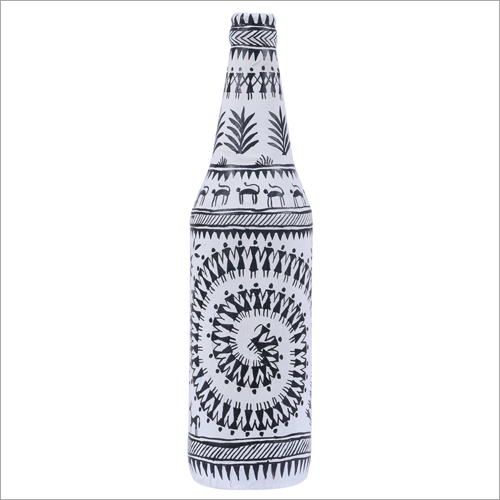 Handicraft Bottle
Product Description
This decorative
Handicraft Bottle
will add the awe-inspiring factor to your interior decor. It is a hand-painted glass bottle that is designed to enhance the beauty of your room or office. It has intricate designs that are colorful in traditional and simple manner. Thus this bottle is really adorable, unique and classic. It can be placed on a mantelpiece, in a showcase storage space, or at other places. Also, the Handicraft Bottle has been made with superior materials and hence will last in good condition for a long time. It is also ideal as great gifting items.
This bottle shows great concepts related to culture, tradition, art, craft and beauty. It is carefully designed by skilled artisans who do a thorough work. As a result, the
Handicraft Bottle
is a right mix of craftsmanship, traditional knowledge, iconography and elegance. It offers you a traditional and vintage appeal with its unique design and color combinations. At Weaverants Label, we make it easy as well as affordable for you to have this beautiful collection of Handcraft Bottle.
Key Features
:
Perfect for all sorts of decors
Colorful art on glass bottle
Easy to maintain & made from quality materials
Unique styles and patterns
Created through time-honored wisdom & knowledge
Noted for iconography, charm, quality & ritualistic association