Indian Embroidered Tunic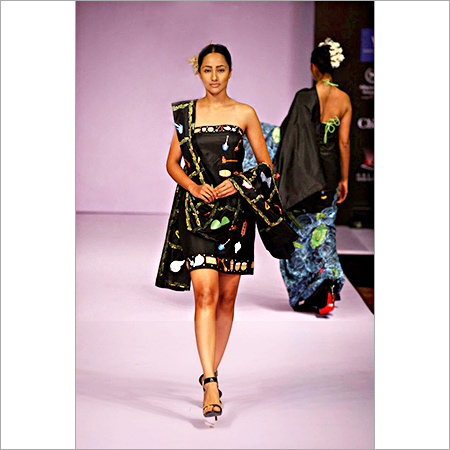 Indian Embroidered Tunic
Product Description
Indian Embroidered Tunic
is very comfortable as well as chic item. At Weaverants Label, we offer this tunic in the finest fabric and unique style. Very Indian yet trendy, it offers great versatility, comfort and practicality. Also, there is a right fusion of east and west that make the tunic so unique and appropriate. This embroidered tunic is commonly worn in the summers, and it is just fit for college students, working women and others. Its embroidery is an excellent Indian artwork that enhances its uniqueness and charm. Further, it is carefully designed by experienced artisans for its high comfort & appeal.
In the embroidered tunic top you can easily notice the creative designs, patterns, and detail of the work. It offers a lot of style and fun to the wearer with its thorough craftsmanship and contemporary look. The
Indian Embroidered Tunic
is ideal for day-to-day wear, parties and celebrations. Also, we keep up with unique style, trend and eye-catching effect along with affordability and good availability.
Key Traits
:
Easily dressed up or dressed down
Thorough embroidery and embellishment work
Come with special ethnic beauty
Perfect fit & easy care
Increased comfort and great for styling
Show both western and Indian influences
Use of finest materials and innovative techniques