Pattachitra Silk Painting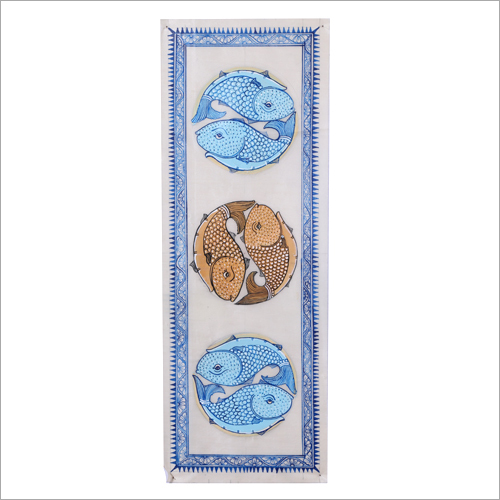 Pattachitra Silk Painting
Product Description
We at Weaverants Label bring forth
Pattachitra Silk Paintings
that are mainly admired for their rich colors, creative motifs, unique designs and simple themes. Unique and traditionally loaded, these paintings are one of the earliest kinds of arts in Odisha. One can gift these innovative paintings on silk, to his/her family member or friend. Also, we have a variety of popular themes and designs that suit your expectation and taste. Our
Pattachitra Silk Paintings
are thoroughly designed by skilled craftsmen who perform mythological work on canvas. There is a right mix of finest materials and carefully done craftsmanship that our collection exhibits.
Our paintings are executed by keeping the traditional arts and contemporary demands of the market in mind. They are very magnificent and better represent the oldest art forms of Odisha. They are designed to be perfect in all aspects including pattern, color, detail and base material. Also, we keep the price very affordable and try to maintain the best possible quality.
Key Attributes
:
Thorough icon painting, covering mythological icons and incidents
Unique painting styles and details
Excellent finish and multi-colored
A blend of natural dyes & acrylic paints
Can be used for a variety of purposes, like decoration, gifting and memories.