Saura Tribal Art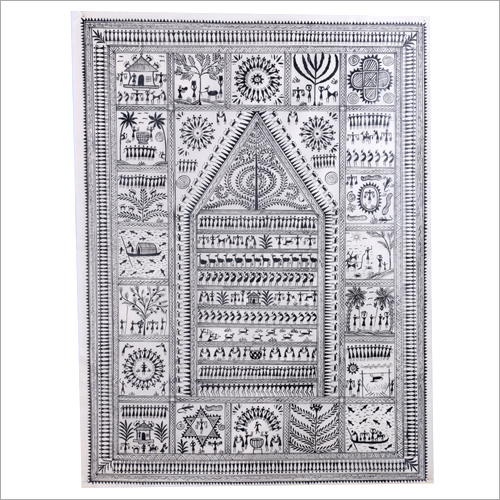 Saura Tribal Art
Product Description
At Weaverants Label, we come up with
Saura Tribal Art
that shows a unique mix of art, characters, colors and culture. Nowadays, Saura Paintings have growing popularity in the marketplace. They are better known for their detail, diversity and unique style. Also, this art has been used to decorate items like clothing, greeting cards, stationery, and more. The Saura Tribal Art creates ikons which cover recurring motifs such as people, elephants, horses, trees, the sun and the moon. Every detail of the paintings reflect the day-to-day lives of Sauras. Residing in Odisha, the Sauras are one of the oldest Indian tribes.
Containing various symbols and meanings, our Saura Paintings are designed by our skilled artisans who are committed to thorough and excellent job creation. They use natural dyes and other quality inputs to produce the finest
Saura Tribal Art
. This artwork represents painting traditions, richness, antiquity and variety of the ancient tribal art. We make it easy, convenient and affordable for you to have quality Saura paintings.
Key Traits
:
Created through traditional wisdom & knowledge
In-vogue-appeal
Colorful Saura art on cloth
Unique patterns and styles
Designed to meet the demands of contemporary times
Noted for elegance, iconography, charm and ritualistic association