Spatula Cooking Spoons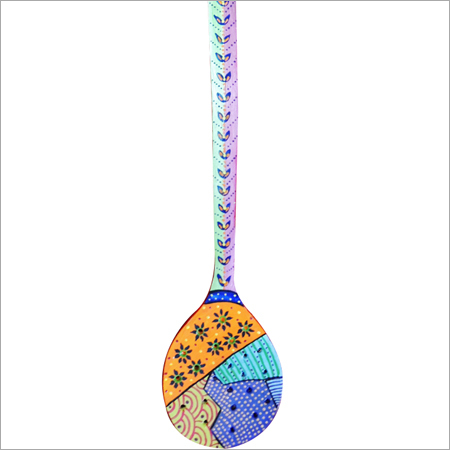 Spatula Cooking Spoons
Product Description
We at Weaverants Label bring quality, colorful and creative
Spatula Cooking Spoons
that show great utility along with traditional beauty. They add convenience to your kitchen, and are designed to help in stirring, flipping and mixing foods. The spoons can be used for various purposes in kitchen and on dinning table. They are designed to make it easy to execute basic kitchen tasks. Also, the Spatula Cooking Spoons have rich traditional patterns and designs of Saura art. They look so beautiful, artistic and decorative, just fit for the modern-day demands of the market.
There is a perfect mix of input materials, techniques and craftsmanship that produce the best quality spatula spoons in unique patterns. These tools serve different purposes during the cooking, preparation and serving. Also, they have the concepts of easy use, convenience and practicality coupled with thorough artwork. Inexpensive price, elegance and uniqueness make our
Spatula Cooking Spoons
an ideal selection. They suit your all-purpose as well as special need perfectly.
Key Traits
:
Elegantly designed for your unique kitchen need
Artistic and vibrant patterns
Comfortable grip and sturdy design
Safe and easy for use
Colorful Saura art
Noted for quality, iconography & charm
Made of high-grade wood, paints and other materials